Product Name: Sodium Lignosulfonate
Appearance: Yellow Brown Powder
Lignosulphonate: 60% min
Dry Matter: 92% min
PH Value: 7.5-10.5
CAS No.: 8061-51-6
HS Code: 38040000
Sodium lignosulfonate
, also called lignosulfonic acid sodium salt, is a anionic surfactant made by wood pulp, with medium molecular weight and low sugar content. As the first generation concrete admixture, Kingsun sodium lignosulphonate has features of low ash, low gas content and strong adaptability for cement. If it is used with
poly naphthalene sulfonate
(PNS), and there is no precipitation in the liquid mixture. If you are going to buy this powder, please contact us online any time.
| | |
| --- | --- |
| Items | Sodium lignosulphonate |
| Appearance | Yellow Brown Powder |
| Dry Matter % | 92 min |
| Lignosulphonate % | 60 min |
| Moisture % | 7 max |
| Water insoluble matter % | 0.5 max |
| Sulphate (as Na2SO4) % | 4 max |
| PH Value | 7.5-10.5 |
| Content of Ca and Mg % | 0.4 max |
| Total reducing matter % | 4 max |
| Content of Fe % | 0.1 max |
| Packing | Net 25kg PP bags; 550kg jumbo bags; |
Uses of Kingsun Sodium Lignosulfonate
(1) Sodium Lignosulfonate in Concrete. As a kind of common water reducing admixtures, it can be compounded with high range water reducing admixture (such as PNS). Besides, this product is also used as an ideal pumping agent. As a water reducer, the recommended amount (by weight) of sodium lignosulfonate in concrete cement is about 0.2% to 0.6%. We should determine the optimum amount by experiment. However, the amount of sodium lignin sulfonate must be strictly controlled. If the effect is not obvious, it will affect the early strength of the concrete. When the temperature is lower than 5 °C, it is not suitable for concrete engineering alone.
(2) More Uses. Kingsun sodium ligno sulfonate is also widely used in textile dyestuff, metallurgic engineering, petroleum industry, pesticides, carbon black, animal feed, and porcelain, etc.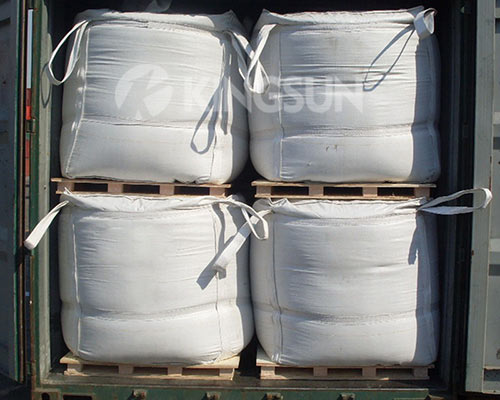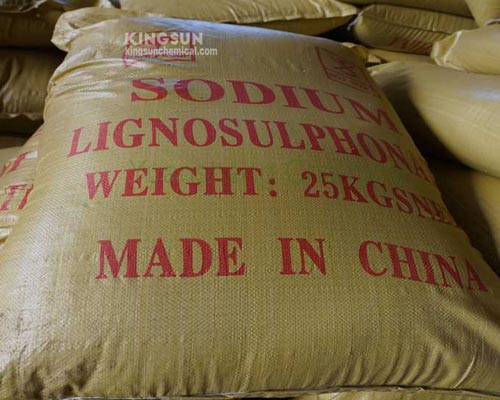 Why You Should Choose Kingsun Company
Kingsun company has been focusing on the research and production of concrete chemicals for many years. At the same time, we are always committed to providing high quality products and services for all our customers. So far, Kingsun concrete chemicals have been exported to more than 20 international companies including Vietnam, India, Pakistan, Singapore, Malaysia, Indonesia, Iraq, Russia, Uzbekistan, Brazil and more. Welcome to cooperate with us!
15+ years'experience: Kingsun makes the business become professional & simple & easy.
Quality Certification: ISO/BV/SGS ensure the qualified products and traceability.
One-to-one Service: Customize the order for your specific market to your save costs.
Timely Response: All the problems will be treated seriously and promptly.