Other Name: Sodium Salt of Gluconic Acid
Appearance: White crystalline grain or powder
Purity %: 98% min
Tech Grade: Industrial Grade
PH Value: 6.2~7.8
CAS No.: 527-07-1
Molecular Formula: C6H11NaO7
Sodium gluconate, also called sodium salt of gluconic acid, is produced by fermentation of glucose. The appearance is white crystalline powder. And it is very soluble in water. What's more, it has features of non-toxic, non corrosive and readily biodegradable. Industrial grade sodium gluconate powder can be widely used in many different fields, such as in concrete, textile industry, oil drilling, soap, cosmetics, toothpaste, etc. Welcome to get a free quote or buy online any time.
Item
Sodium Gluconate
Appearance
White crystalline powder
Purity %
98 Min
Loss on drying %
0.50 Max
Sulphate (SO42-) %
0.05 Max
Chloride (Cl) %
0.07 Max
Heavy metals (Pb) ppm
10 Max
Reduzate (D-glucose) %
0.7 Max
PH (10% water solution)
6.2~7.5
Arsenic salt(As) ppm
2max
Packing & Loading
25 kg/PP bag, 26tons in 20'FCL without pallets;
1000kg/Jumbo bag on pallet, 20MT in 20'FCL;
1150kg/Jumbo bag on pallet, 23MT in 20'FCL;
Application of Kingsun Sodium Gluconate
1. Concrete Retarder. When used as a concrete retarder, Kingsun sodium gluconate can delay the Initial and final setting time of concrete. In general, it can extend the concrete setting time by a few days without effect the strength of the concrete. Besides, sodium gluconate can also play the role of a water reducing agent, which improves the workability and the strength of concrete.
2. Textile Industry.  It can be used for cleaning and degreasing of fibers. Also improving the bleaching effect of the bleaching powder, the color uniformity of the dye, and the dyeing and hardening degree of the material in textile industry.
3. Oil Industry. Kingsun sodium gluconate can be used to produce petroleum products and oil field drilling muds.
4. Glass Bottle Cleaning Agent. Sodium gluconate powder can effectively remove the bottle label and bottle neck rust. And it is not easy to block the nozzle and pipeline of the bottle washer. Moreover, it will not lead bad influences to food or the environment.
5. Steel Surface Cleaner. In order to suit special applications, the surface of the steel must be strictly cleaned. Due to its excellent cleaning effect, sodium gluconate is suitable for making steel surface cleaners.
6. Water quality stabilizer. It has a good coordinated effect as a circulating cooling water corrosion inhibitor. In contrast to general corrosion inhibitors, its corrosion inhibition increases with increasing temperature.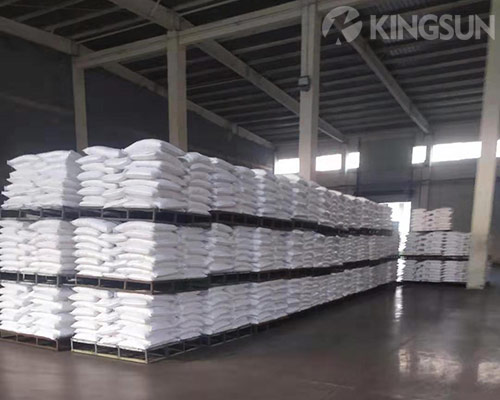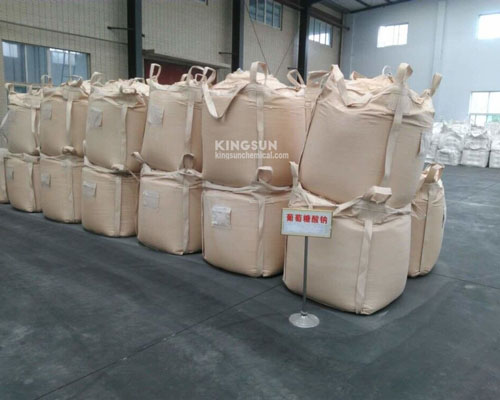 Why Choose Kingsun Company?
Professional manufacturer and supplier in China. With more than 15 years of experience in production and sales, kingsun always try to provide better service and products for all the customers.
Owning advanced, fully automatic sodium gluconate production line. And the annual output of sodium gluconate can reach 120,000 tons.
SGS/BV/ISO Certifications. Our concrete chemical products have passed quality inspection and certifications.
Successful Customer Cases. Kingsun sodium gluconate has been exported to more than 20 countries, they are Israel, Malaysia, Vietnam, Thailand, Syria, Turkey, Pakistan, India, Russia, etc. What's more, The brand of Kingsun has won a good reputation in both domestic and foreign markets. At the same time, we are looking forward to cooperate with you.