Product Name: Gluconic Acid Sodium Salt
Appearance: White crystalline powder
Purity %: 98% Min
PH Value:6.2~7.5
CAS No.: 527-07-1
EINECS No.: 208-407-7
Molecular Formula: C6H11NaO7
What is gluconic acid sodium salt? First of all, the sodium salt of gluconic acid is a white crystalline powder that is very soluble in water. And it is also known as sodium gluconate, natrium gluconate or acid sodium salt. Then, as one of important chemical admixtures, kingsun gluconic acid sodium salt has many benefits, such as safe and non-toxic,non-corrosive, readily biodegradable,etc.
Why is gluconic acid sodium salt widely used in industry? Because this kind of sodium salt plays an important role in chemical industry. For example, it can be used in food, concrete, textile, medical use, cosmetic, etc. And here is the detailed introduction to the application of natrium gluconate.
Application of Gluconic Acid Sodium Salt
For concrete, the gluconic acid uses as water reducing admixtures and set retarder.
gluconic acid in food as food additives;
Used as a cleaning agent for glass bottles and steel surface.
Used as a chelating agent for cement, plating and alumina dyeing industries.
It is widely used in textile dyeing, printing and metal surface water treatment.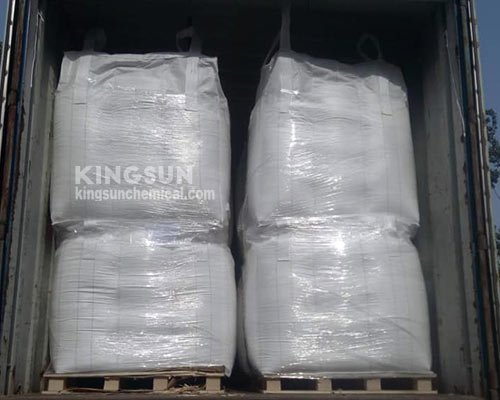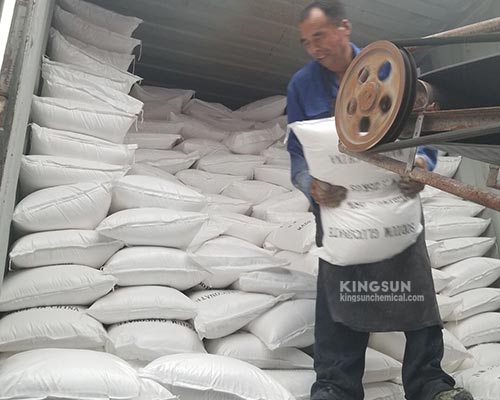 Specification:
| | |
| --- | --- |
| Item | Standard |
| Appearance | White crystalline powder |
| Purity % | 98 Min |
| Loss on drying % | 0.50 Max |
| Sulphate (SO42-) % | 0.05 Max |
| Chloride (Cl) % | 0.07 Max |
| Heavy metals (Pb) ppm | 10 Max |
| Reduzate (D-glucose) % | 0.7 Max |
| PH (10% water solution) | 6.2~7.5 |
| Arsenic salt(As) ppm | 0.2 Max |
Buy Gluconic Acid Sodium Salt From Kingsun
As a leading manufacturer & supplier in China, Kingsun company can provide the high-quality products, competitive prices and excellent services for all customers. So far, our products have been exported to many countries or regions, including India, South Korea,Vietnam, Indonesia, Thailand, Russia, Ukraine, South Africa, Chile, Australia, United Arab Emirates, Saudi Arabia, etc.