Product Name: Sodium Gluconate
Appearance: White crystalline powder
Purity %: 98 Min
Tech Grade: Industrial Grade
CAS No.: 527-07-1
PH Value: 6.2~7.5
Molecular Formula: C6H11NaO7
Concrete retarder, also called cement retarder, can significantly delay the initial and final setting time of concrete. It is very suitable for concrete mixing. In general, the purpose of adding set retarding admixtures to commercial concrete is to prolong the hydration and hardening time of cement, so that fresh concrete can maintain plasticity for a long time, so as to adjust the setting time of fresh concrete. However, the concrete set retarder is often used in hot weather to counter the rapid setting caused by high temperatures. For large jobs and in hot weather, specify concrete with retarder chemical to allow more time for placing and finishing. But do you know which product can be used as concrete retarder admixture?
When adding a certain amount of Kignsun sodium gluconate retarder to concrete, and it can extend the working time of concrete from several hours to several days without affecting the strength of concrete. This is an important advantage, especially in hot weather and long-term storage. Therefore, Kingsun sodium gluconate can be widely used in extended setting time concrete, form concrete and mass cast concrete. In addition, the concrete retarder admixture can be compatible with naphthalene based superplasticizer, aminosulfuric acid-based water-reducing agent, and air-entraining agent.
Main Advantages of Kingsun Concrete Retarder
Avoid initial hydration of cement and prolong the setting and retention time of cement and concrete.
High processability, no segregation, no water seepage.
Improve concrete's breaking strength, tensile strength, elastic modulus and adhesion to rebar.
Improve the anti-seepage, anti-freezing, anti-carbonation and other durability of concrete.
It's non-toxic, non-flammable, non-corrosive to steel bars.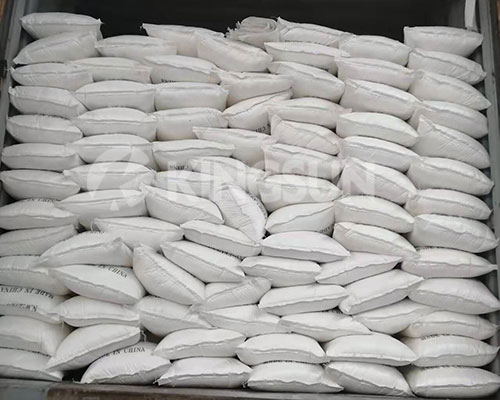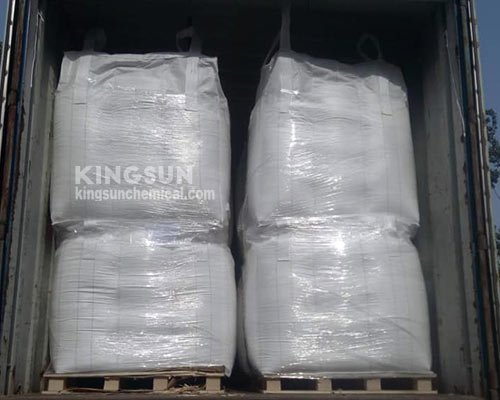 Why Choose Kingsun Company
As a leading manufacturer & exporter of concrete admixtures in China, Kingsun has more than 15+ years' experience in construction chemicals industry. Our main products are sodium gluconate concrete retarder, SNF superplasticizer, PCE superplasticizer, sodium lignosulfonate and calcium lignosulphonate. What's more, Kingsun has its own factory and raw materials, large warehouse, the advanced production lines and professional sales team. So we can provide high quality products, factory price and good services.
Sufficient Supply: The annual output of Kingsun sodium gluconate can reach 120,000 tons.
Quality Certifications: ISO/BV/SGS certifications can ensure the qualified products and traceability.
One-to-one Service: We can customize the order for your specific market and help you to save cost.
Timely Reply: All the feedback from our customers will be treated seriously and promptly.
Successfu Cases: Kingsun chemical products have been exported to more than 30 countries, they are
Pakistan, Bangladesh, India, Israel, Qatar, Bahrain, Mexico, Chile, Brazil, Turkey, Saudi Arabia, UAE, South Africa, Jordan, Russia, Peru, South Korea, Indonesia, Thailand, Philippines, Vietnam, Malaysia, Singapore,etc.