In the dynamic world of construction, innovation continues to shape the way we build. One such innovation that has transformed the concrete industry is the use of concrete admixtures. These powerful additives offer precise control over concrete properties, allowing engineers and builders to create structures that are not only strong and durable but also adaptable to specific project requirements. In this comprehensive guide, we'll delve into the various types of concrete admixtures, highlighting their benefits and applications.
Different Types of Concrete Admixtures For Sale
Kingsun concrete admixtures mainly include Sodium Gluconate 98% min, Sodium Naphthalene Sulfonate(SNF/PNS/FND), Polycarboxylate Superplasticizer(PCE), Sodium Lignosulfonate, Calcium Lignosulfonate. Although they all belong to popular construction chemicals, they have different functions and uses in concrete construction. More importantly, these concstruction chemicals for sale with factory prices. Please contact us to get a quote online.
(1) Sodium Gluconate As Concrete Retarder
As a concrete retarder, Kingsun sodium gluconate 98% min can delay the Initial and final setting time of concrete. In general, it can extend the concrete setting time by a few days without effect the strength of the concrete. Of course, it can also act as a water reducing admixture to improve the workability and the strength of concrete.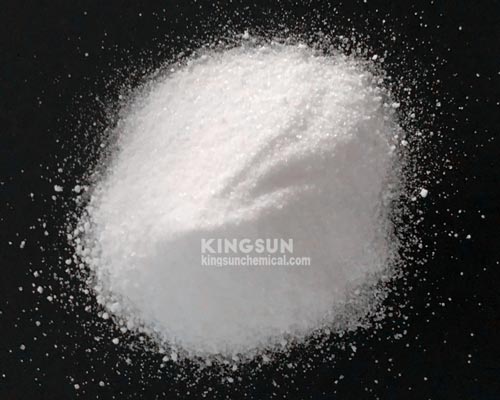 Other Name: Sodium Salt of Gluconic Acid
Appearance: White crystalline grain or powder
Purity %: 98% min
Tech Grade: Industrial Grade
PH Value: 6.2~7.8
CAS No.: 527-07-1
Molecular Formula: C6H11NaO7
(2) Sodium Lignosulfonate As Concrete Water Reducer
Sodium lignosulfonate has adsorption and dispersion effects on cement and can improve various physical properties of concrete. Adding sodium lignosulphonate to concrete can reduce water consumption by more than 13%, improve the workability of concrete, and can greatly reduce the heat of hydration in the early stage of cement hydration. In addition, it can also be compounded with other admixtures into early strength agents, retarders, antifreeze, pumping agent, etc.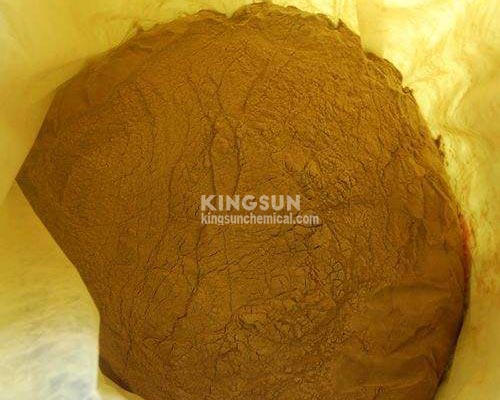 Product Name: Sodium Lignosulfonate
Appearance: Yellow Brown Powder
Lignosulphonate: 60% min
Dry Matter: 92% min
PH Value: 7.5-10.5
CAS No.: 8061-51-6
HS Code: 38040000
(4) Calcium Lignosulfonate As Concrete Water Reducer
Calcium lignosulfonate is also used as a water reducing agent in concrete. It can improve the workability of concrete and improve the quality of the project. It can be used in summer to suppress slump loss, and it is generally used in combination with superplasticizers.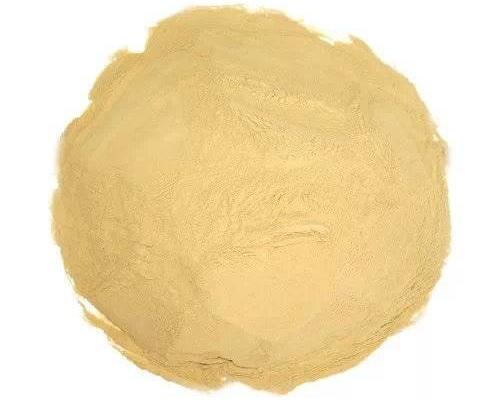 Product Name: Calcium Lignosulfonate
Appearance: Light Yellow Powder
Lignosulphonate % : 55 min
PH Value: 4~6
CAS No.: 8061-52-7
HS Code: 3804000090
Molecular Formula: C20H24CaO10S2
(4) Sodium Naphthalene Sulfonate As Concrete Superplasticizer
Sodium naphthalene sulfonate has characteristics like a high water-reducing rate and little effect on the concrete setting time. The water-reducing rate of naphthalene superplasticizer can reach 15%-25%. Besides, it can also improve the early strength and workability of concrete.
Other Name: Naphthalene Superplasticizer
Abbreviation: SNF/PNS/FND
Product Type: SNF-A/B/C
Appearance: Light brown powder
PH Value: 7-9
CAS No.: 36290-04-7
HS Code: 38244010.00
(5) Polycarboxylate Superplasticizer As Concrete Superplasticizer
As a new generation of high-efficiency concrete water reducer, Kingsun polycarboxylate superplasticizer (PCE) has a high water reduction rate with a low dosage. Its water reduction rate can be as high as 45%. It is often used to prepare high-strength and high-performance concrete. The concrete prepared with polycarboxylate ether has good performance. Even under the condition of a high slump, there will be no obvious segregation and bleeding phenomenon in concrete.
Product Name: Polycarboxylate Superplasticizer (PCE)
Type: PCE Liquid, PCE Powder
Solid Content, %: 50±1.0, 98±1.0
Chloride Content,% ≤ 0.1
Solubility: Completely Soluble
Water Reducing Rate: ≥25%
PH Value: 6.5-8.5, 9.0±1.0
Why We Use Admixtures in Concrete Construction?
Generally speaking, Kingsun concrete admixtures are used to give special properties to fresh or hardened concrete. They can enhance the durability, workability, or strength characteristics of concrete. Besides, these concrete chemicals are used to overcome different construction situations, such as hot or cold weather placements, pumping requirements, early strength requirements, or very low water-cement ratio specifications.
The above are their main advantages and applications. Concrete admixtures have revolutionized the construction industry by enabling engineers and builders to achieve superior concrete properties and tailor mixes to meet specific project demands. Whether it's enhancing workability, improving freeze-thaw resistance, accelerating or retarding setting times, or protecting against corrosion, the diverse range of admixtures available today empowers professionals to create structures that are not only strong but also resilient, durable, and designed to stand the test of time. Embrace the potential of concrete admixtures to elevate the quality and performance of your construction projects to new heights.